Halloween is a great time for kids!
But I quickly learned that it can also be a scary time for younger ones.
For instance, I love looking at some of the decorations that the neighbors put up!
But I didn't realize that some of them would actually be a little more frightening for my kids (ages 2 & 5).
Also, some of the costumes that the kids wear can be just as scary!
If you are opting to have a happy, silly Halloween instead of a scary one, check out some of the following activities.
They may still help you celebrate in a more little kid-friendly way!
*Some of the links within this post are affiliate links. If you click on the link and purchase an item, I may receive a small compensation from certain items.
Halloween Egg Hunt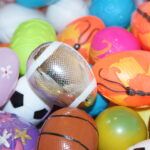 If you happen to celebrate Easter, then you know how fun the egg hunt portion of the holiday can be!
Just like Easter, you can get Halloween Eggs.
Some of them even glow in the dark!
You can put candy or little trinkets in them.
Then hide them around your house or your yard.
You can hand your child a Halloween bag and let them find them!
It is a simple, easy way to have some fun and get some goodies in the process!
Dress-Up
Yes!
Halloween is all about dressing up!
If you don't have a dress-up box already made, you can make one pretty easily.
Take a large box or basket.
Find clothes around the house that you may not use all that often.
You can try to find clothes that look a little more "silly."
For instance, a hat with a propeller on top.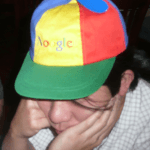 Or maybe you have an old outfit from the '80s that's just sitting in your closet.
You can throw together coats, jackets, shirts, shoes, shorts, etc.
Hunt down some fun accessories, such as: claw clips, barrettes, necklaces, rings and bracelets!
Toss it all into that box or basket and you have a whole pile of fun!
Your child will more than likely have fun just diggin' through the clothing!
The great thing about this age group is that anything is a fabulous exploration!
Once you have it all together, start trying things on!
Be silly!
Laugh!
Have fun!
Who says Halloween dressing-up has to be scary?!
Silly looks great on everyone, too!
Halloween Window Clings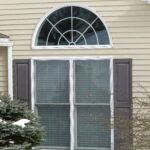 Halloween window clings are AWESOME!
I got some for my kids and they loved placing them up on the windows!
My son has fine motor challenges, so it was really good for him to try to peel them off by himself.
It was also a great opportunity for them to learn turn-taking.
For instance, I would peel, say, a cat wearing a witch's hat for my daughter while my son had to patiently wait for one for him.
Then my daughter would have to wait for one while I peeled a pumpkin one for my son.
It also gave me the opportunity to teach them how to place them in a way that they were evenly across the window.
Especially since they preferred to put them all in one cluster on one side of the window. (Hee hee!)
We all had fun decorating the doors/windows and then going outside to see our work!
Super good time!
Ghost Bubbles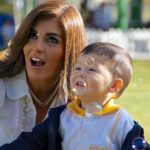 Blowing bubbles at this age is a must!
Most little ones love bubbles!
You can turn bubble blowing into a Halloween event!
When you blow the bubbles, you can pretend that they are little ghosts!
Tell your child that they are little ghosts and they are coming to tickle their nose!
Your child may have fun running around and away from them as you blow the bubbles towards them!
Tell your child to "pop" the "ghosts" if they want to!
Bubbles are cheap and easily accessible.
Typically, they are used during hot summer months, but here is another time of year when you can use them!
Simple fun. lots of laughs and little work for you!
Awesome!
Read Halloween Books
I know that I suggest reading books with just about every activity post that I write, but it is universal fun!
You can find some great kid-friendly Halloween books online or at the store.
Curl up together under a Halloween blanket with a Halloween snack and read!
Your little one will enjoy this special time with you!
Books are a great way to bring family together.
It is also a wonderful way for your young one to hear language and to learn new words.
I always recommend reading!
The Halloween holiday is no exception!
Pumpkin Toss Cauldron
This is a fun game that will get your child moving a bit!
Get a large, plastic cauldron and some orange and/or black bean bags.
You can find these in the Halloween section of your store or online.
Have your child stand back from the cauldron and have them toss the bean bag into the cauldron!
See how many bean bags they can toss into it!
Have them take turns with you or another child.
See who can get the most in!
You can even pair a fun story with it.
You can tell your child that the silly witch wants to make a Halloween stew!
And she needs the Halloween ingredients tossed in!
If you like, hand your child a large spoon and have them stir the bean bags after they toss them in!
Lots of fun with just a few "ingredients!"
Pumpkin Breeze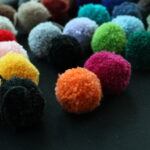 This is a fun game that will test your child's oral motor skills!
Get some little orange pom poms.
Place them on the table and tell your child that they are little pumpkins.
Make a line at the opposite end of the table with some painter's tape.
This line is the "pumpkin patch."
You can also dress up the "pumpkin patch" area a little more to actually make it look like a pumpkin patch!
Give your child a straw!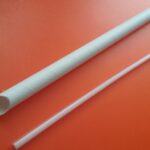 Place an orange pom pom or "pumpkin" in front of your child.
Encourage your child to blow the pom pom across the table with the straw.
The goal is for your child to get the "pumpkin" to the "pumpkin patch."
See how many "pumpkins" your child can get across the table.
You can even have races to see who can get the pom pom across the line first!
Play Boo Tag!
This game is played just like Tag, but the person who chases the others is called the "ghost."
Then, when the "ghost" tags someone, they say "boo" instead of "you're it."
The person tagged then becomes the ghost who chases the other players to tag them!
Little ones typically love chase games, and you can get a lot of laughter and squeals out of them at this age!
This game is a sure winner!
My little ones can't get enough of Boo Tag!
They want to play it every day!
Paint Pumpkins
I don't know about you, but my kids always want to paint.
Now, I will be honest, I'm not a fan of the painting.
There is usually a large mess to clean, and their attention span is short.
So, to me, it is a lot of work for only a brief activity.
Nevertheless, I'm not about squashing my kids' excitement.
I just suck it up, get the towels and soap ready and dive in!
I love to buy the mini pumpkins that you can usually get for a reasonable price.
They are the perfect size for my little pumpkins!
After purchasing a few of those, we take them home and clean them up.
Then I pull out the paints and paintbrushes and let the kids paint them.
They have the best time!
This activity is festive, cheap and a craft that isn't going to get shoved in a drawer somewhere.
These pumpkins can be placed around the house (once they're dry) as Halloween decorations!
And the kids will continue to admire them throughout the season!
Telling Silly Ghost Stories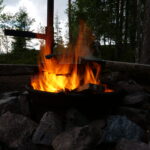 This activity is sort of similar to reading books.
The difference is that you have the opportunity to create your own story!
True ghost stories can be very frightening.
When you have toddlers, you want to keep the stories light and fun!
My son and I just took turns telling each other "ghost" stories tonight before he went to sleep.
Since he is so young, his stories do not quite make sense, but it sure is fun to hear what he is thinking!
When I tell a story, I make certain to keep it light and silly.
For example:
Once upon a time, there was a mean, crabby old witch.
(Then I do the witch's voice)
She was crabby because she was super hungry!
So, she decided to make some dinner.
When she opened the cupboard…
Boo!
It was her pet ghost dog!
Her dog ate all of her food!
So, the witch realized that she had to go to the store!
She didn't have a car, so she hopped on her broom stick and away she went…
I try to make the stories funny because I just love to hear him laugh!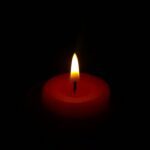 Not only is this a great way for your child to get creative, but it is also good for your child to practice language.
You can set up a pretend campfire, dim the lights and sit and tell stories!
Or you can snuggle up on the couch and take turns telling a "ghost" tale!
Either way, it is sure to bring you and your child a really memorable time.
And The Witch Lived Happily Ever After!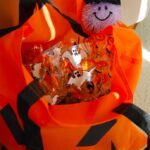 Your child may be young and vulnerable to some of the very scary images that Halloween can bring.
But it doesn't mean that you both can't join in the festivities!
By modifying and tailoring activities to where your child is currently at, you can make Halloween spook-tacular!
Don't forget to whip out your camera when doing some of these events!
You may capture some moments with a click…
But make certain that you capture every moment with your heart!
These silly, innocent Halloween times will disappear before you know it!
Then your child will want to put on that teenage zombie costume, paint their face green and head on out to the real Halloween haunts!
So, hold on to your little ones now.
That time comes so fast.
Enjoy your Halloween and Be Safe!
How Have You Helped Your Little Ones Enjoy Halloween?
Leave your answer in the comments section below!
Check out this article

here

if your child ends up sick on Halloween.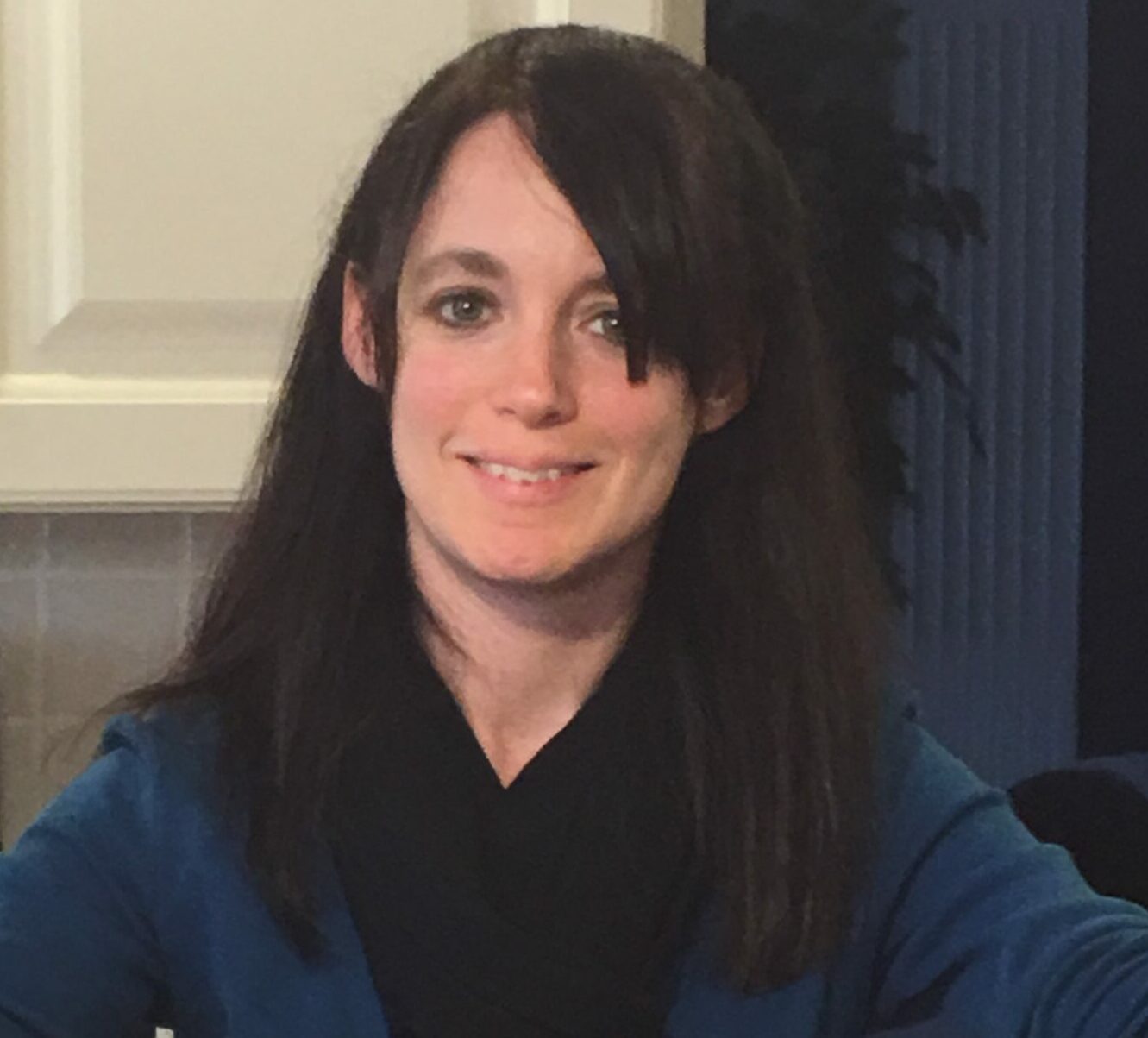 Mama Morgan is a single parent by day and a writer by night! She is raising two, young children with special needs during a global pandemic. She aims to give other parents confidence, hope, and a practical, down-to-earth reading adventure through her own experiences. While Morgan is heavily focused on caring for her little ones, she is also dedicated to helping others and making the world a better place. Mama's Grilled Cheese is just her delicacy!